Dear Friends
When Jacey an intern from Youth Corps Singapore discovered that we had a baking programme that helped mothers gain some income, she thought up Project Oven Hearts to capitalise on Mothers' Day sales. She was excited about the initiative as she got to put her entrepreneurial skills for a social purpose. She met the mothers, explained how an online business worked and specified the type of cookie she thought would be appropriate for the occasion.  "Stained Glass Hearts" was not something these mothers were proficient with, but they were game to give it a try.
With the help of a volunteer, the mothers got down to work out the cost of producing this heart-shaped shortbread cookie with a red translucent heart.  It turned out to be the most expensive cookie they have attempted but again they thought that it would be a new and enjoyable learning experience and believed that they could deliver on the orders.
Last week, after two days attempting the recipe with little success, morale was low. The translucent heart did not set, and the mothers were getting nervous as more try-outs without success would only be driving up the cost of production and reducing their income. So, when Jacey expressed that she would like to lower the price of the cookies to boost sales, the mothers leading the project decided to call it quits.
A day later when heads were cooler, the lead baker together with the volunteers supporting her sat with Jacey to mull over their experience. They were clear that they were not there to dish out criticisms but to digest each other's opinions and feelings and to sift up the flour for solutions.  At the end of the session, it was agreed that Project Oven Hearts was definitely not a half-baked idea but one that required people to offer each other as well as themselves a little trust, understanding and patience.
With the help of a volunteer, the mothers reworked the cost, adjusted the recipe for the translucent heart and regained a self-belief that they could deliver on the orders.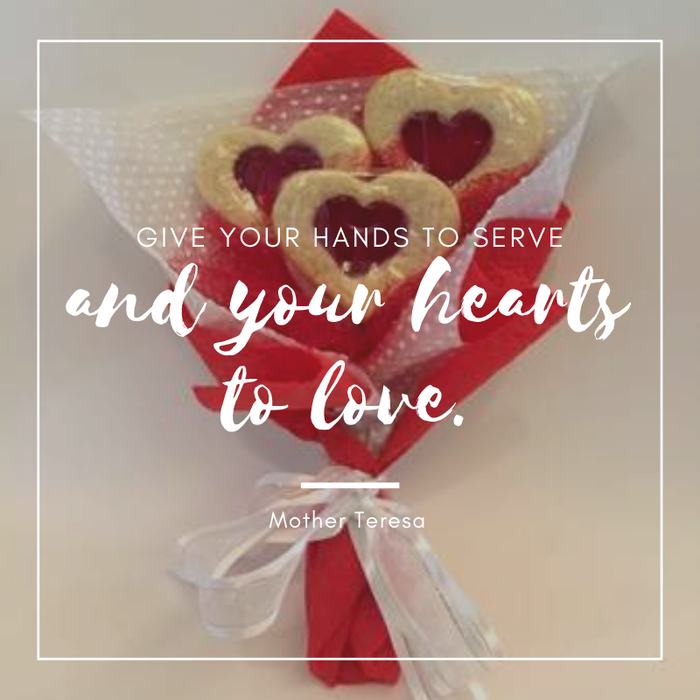 As one who has dabbled in various businesses, Jacey accepts that risks, unanticipated cost and price adjustments are all in a day's work.   However, she realised that the mothers experienced more stress than her about these matters because with their little resources, they had little room for error. As for the lead baker, she reflected that the mothers needed to put a little more trust in their own abilities and to surround themselves with supportive people whose opinions and criticisms they would appreciate.  She recalled that when the translucent hearts did not set, their confidence was shaken and well-meaning comments from curious onlookers felt like heavy blows that drained the life out of them.
Bakers Beyond as a programme, has been   harnessing the innate interest skills of mothers to help them generate income. Sometimes we introduce these mothers to knowledge and skills that build their capabilities and enhance their competencies. However, is life-long learning   just about being imbued with knowledge and skills continually?  Perhaps, it is also learning and remembering that we have it within us to succeed. The amount of work we put into any endeavour is valuable not just because it makes us more skilful and competent but because it assures us that we can contribute.
Enjoy your week.
Gerard
"The only real failure in life is not to be true to the best one knows." — Buddha