Dear Friends,
I would like to close the year with a very warm thank you for your interest in this weekly note I write.  The work I do and represent has given me purpose and meaning which I am grateful for.  I am also deeply grateful that this mailing list has been growing and I am always touched when people tell me what the story meant to them.  Here are parts of one sharing that I received in January (AWB – 1903) that showed me a reason why our voices need to be heard and our lived experiences noticed.
Thanks for the article! As a former student of ITE and a child of a single mother, this story was very inspiring and close to my heart. The fear of not having anywhere to go after entering ITE is a very real concern. Many people have the stigma that going to ITE meant that 'It's The End,' but it's not. And I'm glad that this article showed that ITE is one of the institutions that people should not be ashamed of trying over and over again.
In a similar spirit of giving voice, Marina Bay Singapore Countdown together with The National Volunteer & Philanthropy Centre have invited   children, families and older persons from 4 charities to illustrate   their hopes and dreams for Singapore in the new year. The children from our Healthy Start Child Development Centre participated enthusiastically and their artwork has been transformed into an animated lightshow that will be projected onto the Fullerton Hotel from 29 to 31 December.  This lightshow will be launched this Sunday evening and it will a be proud moment for these children and their families to see their names credited at the end of each performance.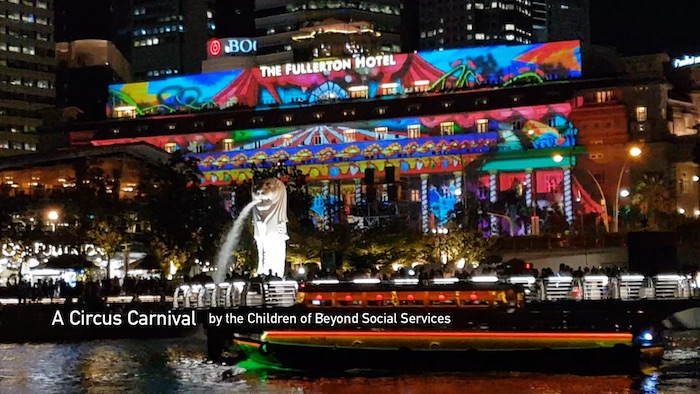 We are most heartened by this thoughtful and generous effort to amplify the expressions of our children and integrate them into Singapore's largest countdown celebrations.  As we countdown to the new year, may we recall the year with pride and gratitude and look forward to the next with much optimism and joy.
Enjoy your weekend.
Gerard
Year's end is neither an end nor a beginning but a going on.  All our yesterdays are summarized in our now, and all the tomorrows are ours to shape. – Hal Borland