Dear Friends,
Last week, 7 youth delivered 5 performances at the Substation. "Men with Pens" featured lived experiences they had penned down, and the show was part of Septfest 2020 Fringe which featured immersive experiences to generate conversations around issues faced by various marginalised and displaced groups.
In January this year, volunteers Subhas Nair and Yanni Chia began meeting youth living in the Whampoa neighbourhood; listening to their stories and encouraging them to write them down in a notebook. The sessions started with dinner and initially through structured exercises, the youth were guided to identify strong feelings they frequently experienced and to map out the context that triggered them.  Whether the setting was   family, school or their neighbourhood, marginalization played out as if it were scripted into every aspect of their lives.
The youth remembered their experiences vividly and they were intimately in touch with their emotions, beliefs, and values that these experiences had shaped. "I remember my mother telling me that she will see me soon, but I have never seen her since. For 4 years, I was in a boys' home and I became known as the boy that no one visits." This young man read out his story calmly and added that one day a woman who claimed to be his aunt showed up at the institution and brought him home to live with her 2 sons. He is grateful for her care but is also resigned that he will never be her son as "everyday I feel how I am treated differently from her children."
Another related how he sees his teacher "joking back when my classmates joke with him but a few times I did the same thing, he asked me to go back to my seat and I feel like I have done something so wrong." When hanging out in the neighbourhood, getting checked by the police was a common occurrence and while they understood that the police were just doing their job, they often wondered if they were being checked on more frequently than others. On several occasions, they asked the policemen, but they never found the friendly answers assuring.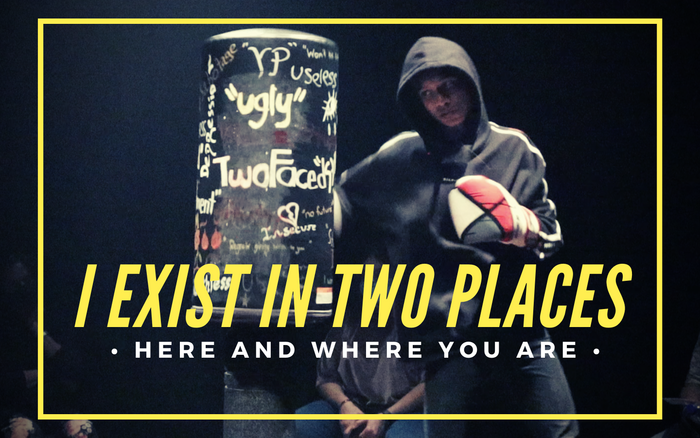 One youth though shared how a police officer had introduced him to a Lion Dance Troupe and the officer has been an important mentor for him since then. Also, the allowance he receives from performing has been most useful for his schooling expenses and he credits the police officer for having impacted his life positively.

The stories we tell ourselves tend to define our picture of reality and quite often we find it difficult to believe that life could be significantly different. The opportunity to perform at the Substation challenged these youth to do something beyond their comfort and they saw it as a milestone where they could start writing happier stories about their lives. As part of the performance, they punched out their experiences of racism, betrayal, prejudice, and other painful experiences. However, for them it was not just a performance but an aspirational gesture to move in from the margins.
Wishing you health, and peace of mind.
Gerard
The displacement of a little sand can occasionally change the course of deep rivers – Manuel Gonzalez Prada