Dear Friends
An 11-year-old girl waited her turn timidly in the safe-distancing queue and when we asked if she was alone, she said. "Yes, mummy does not like these things." Nonetheless, we ushered her into our premises to receive her food, goodie bag and a note of encouragement acknowledging her efforts at school.  
Around this time every year, we hold a Celebration of Learning to affirm our young people's learning efforts. So, from 10 am to 6 pm last Sunday, young people and their families arrived at their assigned time slot and we were so glad that even without the music, a crowd and a spread of food, it felt exactly like a party as there was much joy within those who came.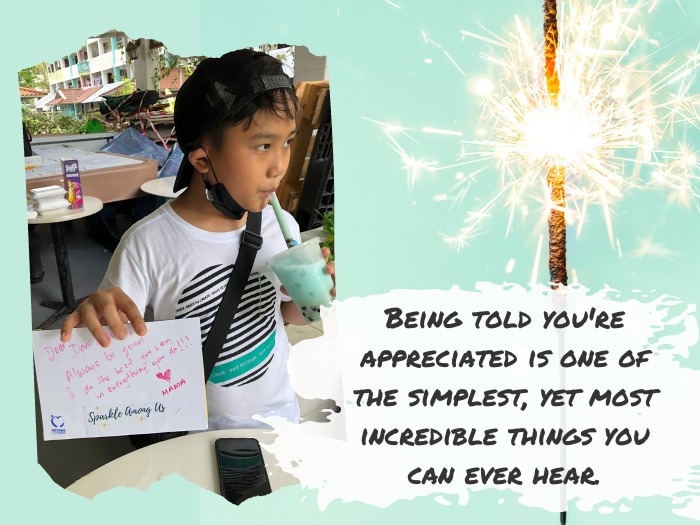 For those who had just completed a major examination, it was time to breathe easier and have a bit of fun.  Perhaps, it was also a welcome distraction from worrying about how they had done. When asked how he found the Primary School Leaving Examinations, a 12-year-old boy shared that topics he had studied did not feature and he feared that he might fail.  It was then good to see the volunteer attending to him providing  perspective that brought out a smile, "Okay, maybe you will fail but finishing a major exam with your best effort is still something worth celebrating and to be proud of."  All those who took major exams were also given vouchers for the purchase of sports equipment and hopefully, it impressed on this 12-year-old that   sincere effort, intention, and aspiration are just as important as results, if not more.

This year we did not give out "Certificates of Accomplishment." During discussions in preparation for the event, many parents said that their children did not really value them. Often, they did not even bother to keep them carefully. Upon hearing this, Zency an intern started thinking what she would find precious on a piece of paper handed to her. Her reflection let to the "Appreciation Table" where parents were encouraged to take a moment to pen down a heartfelt message to their children.
"Aiyah, I've never done this before!" Most parents exclaimed and asked us what they should write. A volunteer shared that when she suggested simple messages like "I love you" and "Thank you for being my child!" parents protested that they were too mushy, but she noticed that they ended up writing them anyway. She also observed that there was indeed a sparkle in the eyes of the children who were in the room as they watched their parents write the note.
The theme of the event was "Sparkle Among Us" and in one way or other, those who came made it shine.
Wishing you health, peace of mind many moments that make your eyes sparkle.
Gerard
People are like stained – glass windows. They sparkle and shine when the sun is out, but when the darkness sets in, their true beauty is revealed only if there is a light from within. – Elisabeth Kubler-Ross