Dear Friends
Morris was beaming. He had just completed 6 months of probation without a hitch. The electronic tag around his ankle has been removed but he still has 15 months to go.  We are rooting for him to finish the probation order successfully, but he senses our apprehension. "I just got my little tattoo shop, and I am going to be busy making a living. You don't have to worry about me," he assures us.
Last year, Morris participated in a family group conference [AWB – 2026 & 2029] to craft and commit to his care and supervision plan for the court's consideration. Since then, he has been faithful to the plan that played a part in diverting him away from a custodial sentence. Community-based sanctions are better able to focus on the needs and healthy development of a young person and Morris's progress affirms this assumption.
Anyway, last week Morris participated in a similar conference as a support person for a childhood friend we shall call Jack. Jack and Dianne are 20 and 17 respectively and they are living together with Jack's family and raising their infant. According to Dianne and his family members, Jack has been a most caring father attending to the needs of his child dutifully. He feeds, cleans, plays with his son and is continually reading up on the internet how he may be a better parent. Charged with 5 offences, one of which being sexual penetration of a minor under 16 years of age (Dianne was below 16 when she conceived), Jack fears for the well being of Dianne and their child should he be incarcerated.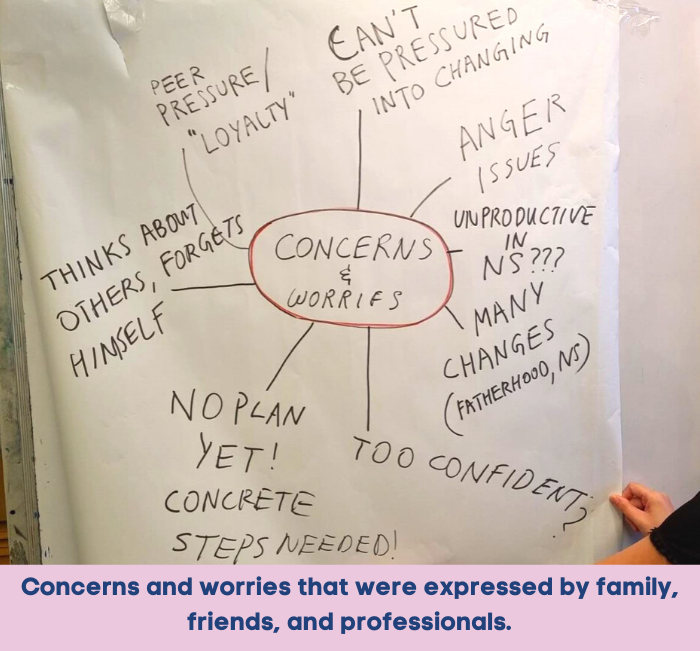 Nonetheless, Jack seemed at peace with the possibility of a custodial sentence. He told the Investigation Probation Officer, and 2 social workers   present, "If I were to be sent to RTC, I'd stay out of trouble and will request for the opportunity to complete my O levels."  

Jack responded logically to the concerns raised by others and together with his family and friends, he put together a plan that touched on the care of his infant, his studies, stress management and his obligations to his family. It all looked most reasonable and we wondered how such a sensible person got into so much trouble. Morris offered an insight, "Jack is getting in trouble because he does not run away from helping a friend. I am confident he will change now that he understands that his family and friends are suffering because of his current situation."
We support diversion from a custodial sentence as most youth offending is developmental rather than pathological. Most young people grow out of it if they can be held accountable in a manner that enables them to understand the harm they have caused and to make amends.
Wishing you good health and peace of mind.
Sincerely,
Gerard
If youths do not respect or feel unjustly treated by their communities, if they do not feel they belong, it is easier for them to offend against them. – Allan MacRae