Dear Friends
A colleague noticed that whenever she invited a group of women for a conversation, it seemed a little awkward.  They would want a reason to do so and "just catching up" never seemed inviting enough. She found this a little strange as these women always had well-meaning conversations about children and neighbours whenever they gathered incidentally or during an activity we had organised. "Perhaps, the idea of a conversation without a context seemed like a luxury they could not afford given their responsibilities at home," my colleague imagined.  So, in commemoration of International Women's Day [IWD], she invited them to celebrate their contributions at home and in their neighbourhood.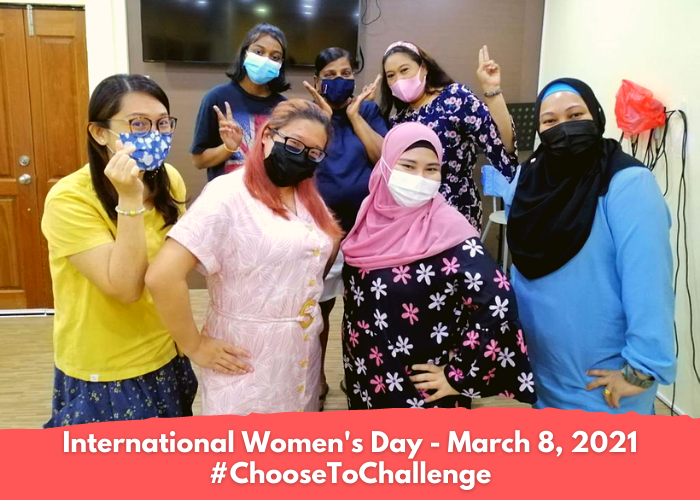 "What does being a woman mean to you?" was the question that broke the ice after 3 mothers and 1 student took their place in a circle.  While everyone started off talking about their different personal interests, eventually what seemed common to all was the strong sense of duty they had for their families. The student spoke about her aspirations to join the medical profession, but she too resonated with the idea of being devoted to one's family.
These women identify with the cultural and structural expectations of their role in society and those with children take much pride in fulfilling their motherly duties. Hence, it was only appropriate that they were respected and affirmed for their achievements and who they are. However, we should be clear that women who do not identify with the roles of motherhood are equally deserving of our respect and admiration. The next time we get an opportunity we will ask these women what they make of the values of equality, freedom, and independence.
A mother who enjoys baking shared that she was pleasantly surprised when her son took to the activity enthusiastically. This led another to announce that in her home, the boys had to help with housework. "Housework is the responsibility of everyone who lives in our home, it is not just the job of my daughters and me!" she declared firmly to the appreciation of others. The conversation then touched on how the weight of raising a family and caregiving is gendered. "When it comes to caregiving, mothers are expected to go the extra mile, but I never hear any such expectations of fathers." This was a statement that drew some laughter and much agreement.
We were much encouraged that these women felt safe enough to speak bluntly about the burdens they carry as they strive to care for their family well. This bodes well for the possibility of mutual aid and support among them. As it is with this year's IWD's theme of #choose to challenge, they chose to do so.
Wishing you and your loved ones health, and peace of mind.
Sincerely,
Gerard
"I am not free while any woman is unfree, even when her shackles are very different from my own." – Audre Lorde