Dear friends,
With the "Heightened Alert" beginning this week, attendance at our child development centre has dropped to an average of 17 children a day. Children with household members who are ill were not permitted to be present. Preschools remain open to support parents who need to work and so children who have a caregiver at home during the day, were encouraged to remain at home.
Out of sight was not out of mind though as we continued to keep in touch with caregivers especially those whose children were not present. Apart from checking in on the health of all at home, we also asked if their jobs and income were affected by this slew of tighter safe management measures. We gathered that It is still early days but most expressed anxiety when they told us of friends working in food and beverage who were affected. They were not necessarily F&B workers but with dining-in disallowed, there was less work for cleaners too.
Video calling has become part of a day's work as they were also essential for helping us check-in on children from families who needed support in caring for them. For these children, their day in school helped alleviate the stresses at home and so the regular calls were essential. We will be providing families with learning materials to work on at home and if needed, they may call us for assistance.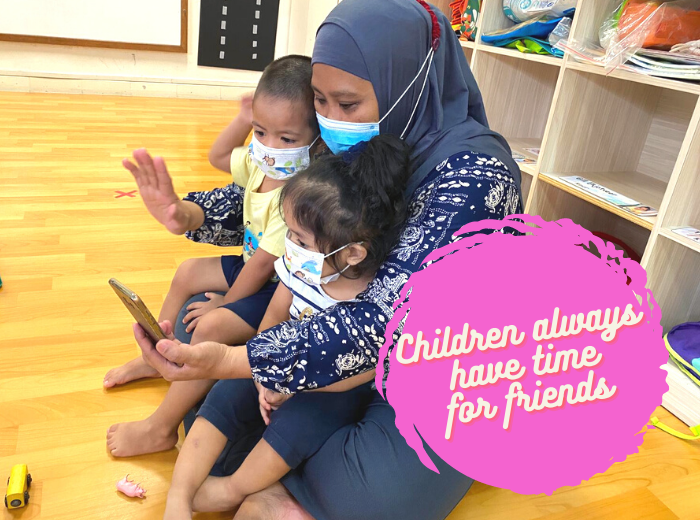 Such efforts are not just about home-based learning that ensures a child's learning is not disrupted. Importantly, they are meant to strengthen our relationships and the involvement of caregivers in the success of our centre. As for the children, they are naturally invested as school is where they get to play with their friends. Video calling is now how these friendships are kept alive between those in school and those who are not.
With no crowds and quieter roads, the country appears blissful but when routines are disrupted there is always a fair amount of stress. Nonetheless, stepping out alone into a quieter space seems   conducive for regaining perspective.
Wishing you good health and peace of mind.
Sincerely,
Gerard
"We are like islands in the sea, separate on the surface but connected in the deep." ― William James