Dear friends,
A Principal of a primary school told me that "home-based learning" has been a learning experience for her in different ways. She could no longer walk around the school to observe the teachers but had to request to be invited into virtual classrooms. Of course, she could insist and simply demanded to be present, but she was mindful that many were already finding it challenging managing a virtual classroom, and her presence would only add to their stress. As a leader and supervisor, she would normally check on her subordinates when they are attempting something new. However, the pandemic has brought about a realisation that checking on someone is quite different from checking in with them.
These past 20 months have impressed on her that   nurturing a climate of trust and care is critical for the well-being of everyone in the school.  She reckoned that by meeting the teachers' need to be trusted, and cared for, they were in better place to care for their students.  Many teachers have told her that home-based learning revealed the living conditions of their students' homes, and they were concerned that those from "poorer" households may feel embarrassed or inferior. Hence, it dawned on this Principal that home-based learning was an intrusive experience for students, but she took heart that it enabled the teachers to acquire an empathy for the challenges faced by several of their students at home.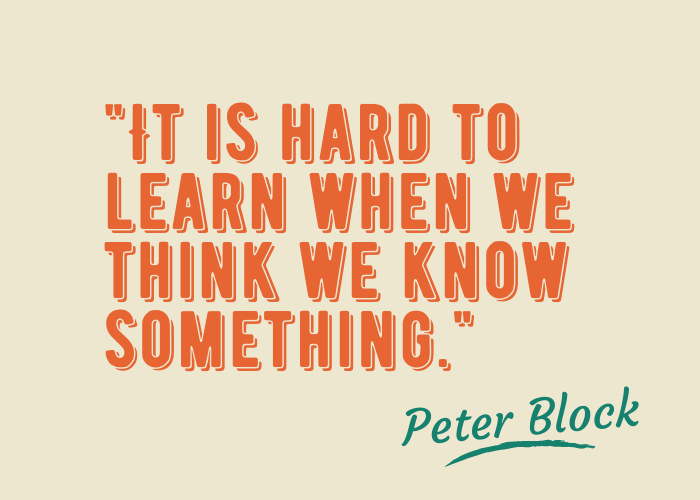 I was moved by the reflections because if school is a place for learning, this Principal has shown herself to be a member of the school who is constantly learning. I imagine that good teachers are good learners too. With much pride and passion, an intern was sharing with me the efforts of her team in engaging 6 young children virtually. She admitted that she surprised herself as she led the children in a dance and sang along with them during the sessions. She never thought that she could do that but somehow, she learnt to do so, and felt a sense of accomplishment when the children responded enthusiastically. 
She recalled how 3 siblings would get really close to each other to share a laptop and while they looked really adorable, it was not exactly easy reminding them that they needed to take turns to speak. Eventually, before the session began proper, she would show pictures that clearly spelled out expected behaviours. Also, she got the children to recognise that when she placed her index finger in front of her lips, it meant that they had to quieten down and to speak in turns. These solutions came about from discussions with her team and while they attempted to teach, every session compelled them to learn something new.
Perhaps, the most valuable lesson gained was learning to trust and believe in the abilities of the children and their caregivers. After helping them to set up their virtual call a few times, her team decided not to do so anymore and was prepared for the session to be cancelled. However, to everyone's delight, the kids managed to go online on their own. The internship is ending and so a couple of weeks ago, the team informed the children's caregivers that they could no longer run the sessions. These fathers then offered to keep the weekly sessions going as they were convinced that their children were benefitting. So, it was agreed that we will provide learning resources, and to check-in with them regularly, and for their endeavour to succeed we must learn what it means to be in support of their efforts.
Wishing you good health and peace of mind.
Sincerely,
Gerard
It is a misuse of our power to take responsibility for solving problems that belong to others. – Peter Block