Dear Friends,
2 Sundays ago, I was making my way to the office to prepare for our volunteer-run chiropractic clinic when the van in front of mine stopped. It was a one-way street and the driver got out and walked toward me. It was a courier van, and I was thinking that the guy was having difficulty locating an address and wanted directions. I certainly was not prepared for, "Hello Gerard. How are you? I miss you," when he was standing next to my door. I felt a little awkward at first as I could not place him. Also, it was slightly after 6 am and I was slumbery, but I did my best to return the pleasantries warmly.  Just when I remembered who he was, he had already gotten back into his vehicle and was driving off.
He was a child in our residential programme whom we had reunited with his grandmother and as I drove to the office, I was filled with gratitude that our efforts were well received by him. We operate by the principle that residential care must always be a short-term arrangement because it is in the best interest for children to be cared for by their families or community and this experience in a way validates the principle for me.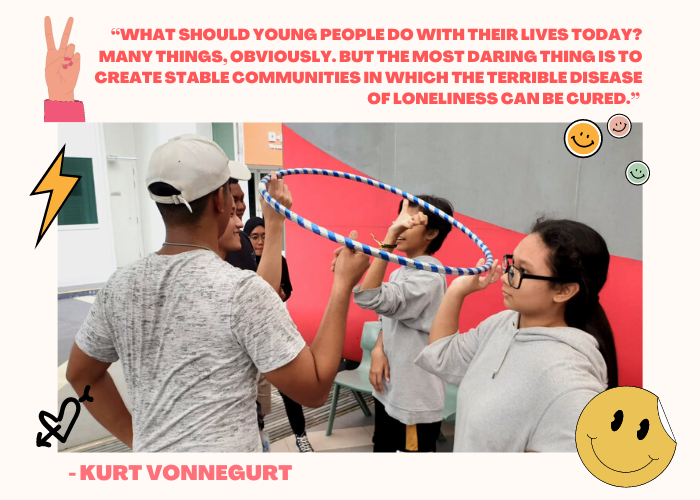 I am often asked if the young people who have been on our programmes come back as volunteers. For those asking, this is an indicator of success, and my answer would be "Yes, sometimes." For instance, 8 youths in their early 20s organised a Youth Day event together with volunteers from Singapore Polytechnic last Saturday. Singapore commemorates Youth Day on the first Sunday of July and youth from different neighbourhoods enjoyed a carnival designed to assure them that they are valued members of our community who can be optimistic about the life ahead of them.
For the organisers, the day was a gesture of gratitude for meaningful experiences that they had enjoyed and are now replicating for others. They had big smiles throughout the day and went about their duties with much pride and joy. As we observed them, we felt a sense of satisfaction that those we led are now leading others. Such outcomes are great, but they may not be the most accurate way of registering our impact. Honestly, we were not the only source of guidance for these youth and their leadership skills may have been honed elsewhere. What we can quite safely say though is that their relationship with us and their community is one they care about.
For peace and community,
Gerard
Social workers understand that relationships between and among people are an important vehicle for change. – Singapore Association of Social Workers