Dear Friends,
The Lengkok Bahru September Babies Celebration impressed on 13 children that they were loved by family and friends. A mother baked a 4kg vanilla cake adorned with chocolate sprinkles and youth living in the neighbourhood kept the party going with games, good cheer, and gentle banter.
The celebration took place at the rooftop garden of the Leng Kee Community Club and the parents and youth who organised the event were determined to get the next one going after their Member of Parliament assured them that they could continue using the facility for this purpose without charge.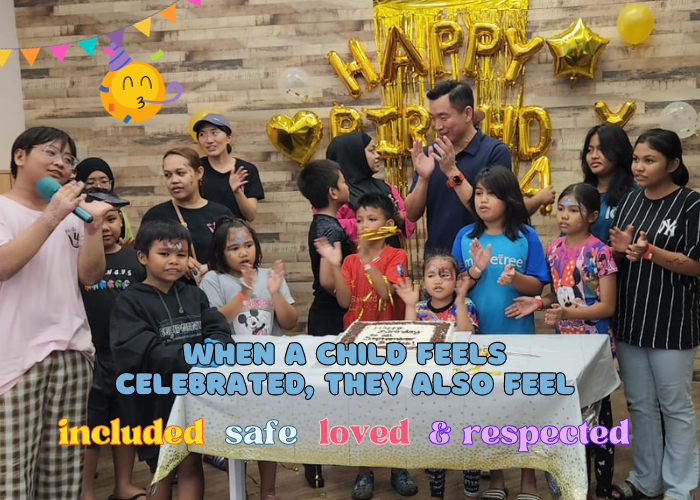 Mr Eric Chua, Senior Parliamentary Secretary for Culture, Community and Youth, and Senior Parliamentary Secretary for Social and Family Development, was at the party too, wishing the children a very happy birthday and acknowledging the parents for looking out for each other's family. As Mr Chua sang along and had a piece of cake, we were moved by a strong sense of community that filled the room.
The parents and youth who organised the event 2 Saturdays ago, are still speaking about their experience excitedly and I think this is because they had full control of the activity. In the practice of Asset Based Community Development, an important tenet is leadership by stepping back. This is when institutions allow residents to decide how they may meet a need or care for each other while using their resources as a support. Kudos to all involved with the Lengkok Bahru September Babies Celebration for your leadership.
For peace and community,
Gerard