Dear Friends,
We welcomed our second batch of Community Fellows with a kick-off meeting where they were introduced to the alumni. 7 residents from 3 different neighborhoods put forth a proposal that they passionately believed was important for the collective wellbeing of their community. They reasoned that their proposals would address needs that if unmet, could lead to more serious problems.
2 proposals sought to engage children who are prone to mischief whenever they gathered in the common areas. The Community Fellows feared that if the children did not receive any attention, they would progress from mischief to petty crimes. The other proposal was for the cultivation of positive relationships between residents of all ages. This group of Fellows felt that if this was not done intentionally, differences among people will become difficult to resolve and the neighbourhood will be an unhappy place to live.
Community Fellows receive training, mentoring and a monthly stipend to carry out a year-long project in their neighbourhood. It was heartening to see these residents embracing the responsibility with enthusiasm and a sense of mission. Their passion affirms our belief that the people most affected by an issue are best placed to address it and can be entrusted with the responsibility for doing so.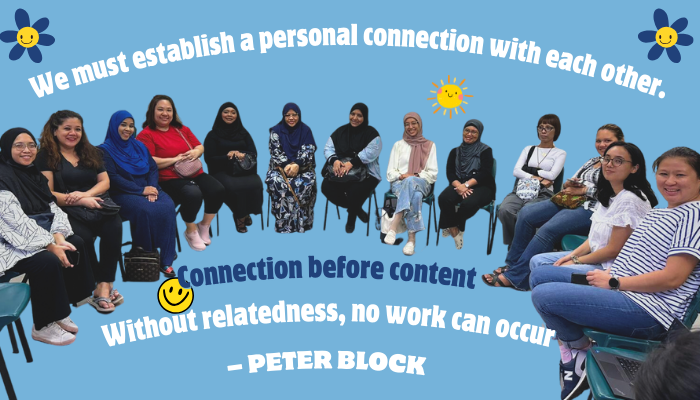 Nonetheless, the weight of responsibility can be daunting. After the presentations, we asked everyone to write down their hopes and fears on little pieces of paper anonymously and to drop them into 2 different boxes. When everyone had done so, we read them out loud, beginning with "hopes." When listening to the "hopes," it was clear that the endeavours were necessary and there was excitement. However, when the "fears" were introduced, the challenges became apparent. Apart from the lack of time and family responsibilities taking precedence, the fear of "letting down my neighbours" came across clearly.
This dose of reality was useful for deepening the conversation. A member of the Fellowship alumni revealed that she was feeling most guilty when her initial effort to introduce sex education did not take off. She added that she felt like a failure, but she persevered and eventually created a milk and diaper programme that is still operating today. "People who care are not failures!" she concluded.
At that moment, we were deeply grateful to recognise the alumni of Community Fellows as an asset for the community, an asset we must appreciate in our continual efforts at Asset-Based Community Development.
For peace and community,
Gerard
To belong to a community is to act as a creator and co-owner of that community. What I consider mine I will build and nurture. – Peter Block